Vacation Rental Cleaning for Your Convenience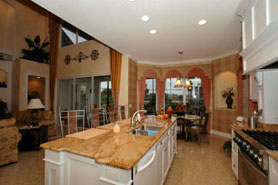 If you own a vacation rental, you understand the importance of impeccable cleaning. You know this will result in a lasting impression that results in excellent rental reviews and a full rental calendar. The staff at Bumblebee Cleaning and Restoration LLC. knows what it takes to wow your guests.
During our free consultation we will discuss your needs and if needed, pass on to you any information that we have learned over our many years of cleaning, maintaining and preparing vacation rentals.
We Protect Your Investment
Bumblebee Cleaning and Restoration LLC. will ensure your unit/home is not only perfectly clean but we help you to keep it well maintained by reporting any issues or malfunctions in a timely manner.
Our staff is detail oriented, which results in a beautifully staged rental. Our service includes, but is not limited to:
Strip sheets from bed and sofa sleeper if used and replace with clean sheets and make the beds
Gather and wash used towels and replenish with clean towels, hand towels, wash cloths
Replenish soap dispensers in kitchen and bathroom, also shampoo, conditioner and body wash replenish to full
Clean bathtub and walls, counters and toilets
Clean and wipe down all surfaces, vacuum hairs from the floors and mop floors
Check inside all cabinets for dirty or misplaced items
Clean the kitchen, any dirty dishes wash and dry and put away, clean the microwave, remove all food from refrigerators and wipe clean from debris, wipe all surfaces clean, clean the tabletop, chairs and counters, clean oven as needed
Vacuum the entire space to get up any bugs, dirt, sand, and debris
Vacuum under beds and furniture
Sweep/vacuum patio/ balcony wipe down outdoor furniture and clean tabletops
Clean sliding glass doors
Empty trash and replace bags with extra bag in the bottom for the guest so that if they need to take out something there will be an additional bag
Make sure washer and dryer is empty, clean out lint trap
Check for personal items (leave items that other guests could use, ex: shaving cream
Remove any cobwebs on ceiling and corners
Wipe down windowsills, baseboards, blinds, top of water heater as needed
Wipe down any walls or doors that look dirty
Check for burnt out light bulbs, change if needed
Clean appliance exteriors, including the inside of toaster and coffee maker
Restock toilet paper, paper towels, Kleenex, hand soaps, shampoo, laundry detergent, dish soap, dishwasher soap, garbage bags
Bathrooms - clean inside drawers and make sure there is no hair
Dust furniture, blinds, picture frames, knickknacks, ceiling fans, and lamps
Notify owner immediately if we notice any damages, missing items, or if the home was left excessively dirty. Take pictures of any damaged or dirty items
If you are an out of state owner that rarely visits your property, we will inform you of any wear and tear issues that need to be addressed and work with you to ensure you rental is always in pristine condition.
We are a full-service company that also provides carpet/rug cleaning, grout and tile cleaning in addition to resolving minor maintenance issues. Bumblebee Cleaning also provides 24/7 emergency services.