Port Orange, Florida Carpet Cleaning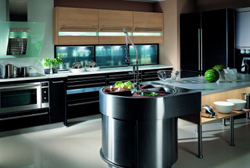 Carpets are indeed one of the most important things that we can find in our homes. These can make or break the look the whole room. This is why most people always make it a point to have carpets in their homes so that their homes will look as elegant and as nice as they should be. This is true only under one condition. Carpets usually look their best especially when they are still clean and new. A newly bought or installed carpet would always pull the look of the simplest room there is. Most carpet owners do make it a point to maintain the cleanliness of their carpets.
Call us for all your cleaning needs.
We all know how Port Orange carpets attract dirt so much. Even if we try to take care and keep our carpets clean, there will always be a stain that will begin to pop out of it. Once a carpet looks very dirty, this can now destroy the look of the whole room. This can now leave the room very untidy and not well cleaned. This is the primary reason why you should always maintain the cleanliness of your carpets all the time. Whether you do this on your own or you hire cleaning services to do so, you need to make sure that your carpets look as new as they should.
If you are looking for professional Port Orange Carpet Cleaning, then please don't hesitate to call us at (386) 566-7747, or fill out our online contact form.