Customized House Cleaning is Our Specialty
Bumblebee Cleaning goes above and beyond what a typical house cleaner offers its customers. In addition to all basic cleaning, we also provide specialized services that fit your particular needs such as carpet and tile/grout cleaning. No two clients are alike and we treat your home with attention to detail while abiding by your special requests.
A deep cleaning service is literally a top to bottom cleaning of each room of your home. After a deep cleaning, if you contract for cleaning on a regular basis this will cut the time it takes in half. This first time housecleaning will be done after an initial consultation and estimate. To get a better idea of what a deep cleaning entails, check out our Deep Cleaning checklist.
Laundry and Other Add-On Cleaning Services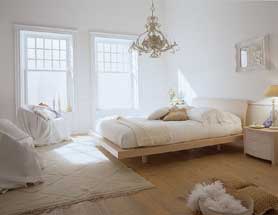 Requested add-on cleaning services for our regular customers include cleaning of the refrigerator, oven, under sinks, cabinets, drawers, patios, garages, or inside/outside windows including screens. Move-in, move-out, and foreclosure cleaning often includes many of these add-ons. We can also do laundry services if requested ahead of time.
Our laundry services are customized to each regular housecleaning customer's needs. You can count on us to always make the beds and change the linens if new ones are provided. If you would like us to do laundry while we are cleaning your home, please notify us ahead of time so that we can ensure it is finished when we leave.
Guest Home Preparation and Restocking Services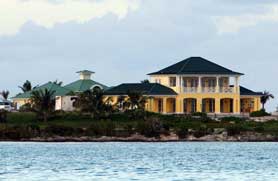 Did you know we offer special services for luxury/vacation homes? We will handle the cleaning and home preparation in advance for guests or owners - this includes deep cleaning before and after stay as well as restocking of supplies including groceries, toiletries, beverages, paper goods, and gift baskets. Our cleaning and prep team is dependable and trustworthy so you know your invited guests, family members, or important business associates will be greeted in style by a clean and welcoming property. This service is especially useful for beach homes!
Contact Bumblebee Cleaning today to discuss your options for deep cleaning, add-on services such as exterior window and screen cleaning, or guest home maintenance. If you are a property management agent, let us know if our services fit your needs for vacation homes in the Port Orange, Ponce Inlet, Ormond, and Daytona Beach areas.