Cleaning Services for Ponce Inlet: Carpets, Furniture, Tile and Grout, Wood Floors, and More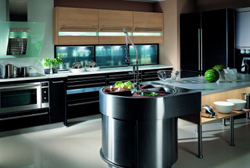 Do you need a dependable company to clean your office, home, foreclosure investment property, new construction, or vacation house? Bumblebee Cleaning is trusted by customers in Ponce Inlet who desire carpet cleaning, mold remediation, pressure washing, and water removal.
Bumblebee Cleaning has offices in Ormond Beach and Port Orange, making Ponce Inlet housekeeping services such as carpet cleaning one of its most active services.
Call Us When You Want Janitorial Services You Can Count On
If you own a vacation property that is frequently rented out, you know that even just a weekly rental will need a thorough cleaning afterward. Contact Bumblebee Cleaning for that unfortunate stain on the rugs, the dirty windows, or even to have your property inspected and the linens cleaned and beds made. Read more about vacation rental cleaning in Ponce Inlet, Florida.
Florida Mold Remediation, Flood Services, and Water Removal
Let us help you renew your damaged property, get a foreclosure cleaned up, or remove debris or junk from a foreclosed property in Ponce Inlet and the surrounding areas. Bumblebee is also depended upon for Parade of Homes properties because new construction is always in need of multiple cleaning components to make the houses bright, clean, and welcoming.
If you are looking for professional Ponce Inlet carpet cleaning, or are in need of 24 Hour Emergency Cleaning Services, call (386) 566-7747, or fill out our online contact form.