Tracy Christaldi - Ormond Beach Real Estate Agent
Realtor for Ormond, Daytona, and Port Orange Homes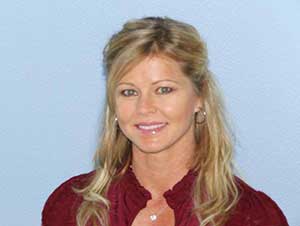 Bumblebee Cleaning and Restoration LLC is happy to endorse our very own Tracy Christaldi for all your real estate buying, selling, renting, and property management needs in Ormond Beach, Florida and the surrounding areas. As an Ormond Beach real estate agent with many years of residency and experience in the region, Tracy brings a knowledge and competence to the table that you can trust.
Tracy represents the firm of Morris Williams Realty. A Florida resident for almost 20 years, she earned her Bachelors degree from the University of Central Florida. Her real estate career began while attending college, purchasing distressed properties and returning them to their "well deserved beauty and function" before reselling them.
You may know Tracy as one of the owners of Bumblebee Cleaning and Restoration, our successful Ormond Beach cleaning company established in 2005. Her many business dealings with Morris Williams Realty led her to choose that company to further her success in the Ormond Beach real estate market.
Oceanfront condominiums, gated communities, single family houses, and luxury homes to buy or sell are among Tracy's specialties in the thriving Daytona Beach, Ormond, and Port Orange real estate markets. In our business we encounter many amazing real estate professionals and are proud to tell you that Tracy is a top realtor.
Tracy is a member of the Daytona Beach Area Association of Realtors. You can reach her at (386) 290-4345, (386) 269-1900 ext 743, or [email protected].