Edgewater, Florida Cleaning Services - Why Hire a Professional?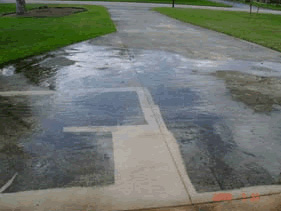 Hiring a trusted cleaning company to maintain your home or business so that it is clean and sanitary is becoming more of a necessity than a luxury for many families. Busy lifestyles mean that more people are hiring professional cleaning services today than ever before. According to the U.S. Bureau of Labor Statistics, the total demand for household cleaning services is expected to continue its upward growth indefinitely.
Single working people find they prefer to outsource their cleaning needs in exchange for more free time, families with children seek quality family time as opposed to housework, and dual income households are likely to spend their hard earned salaries on professional house cleaning so they may pursue personal time. And or course the aging majority of Americans simply cannot keep up with various cleaning tasks.
According to the Association of Residential Cleaning Services, the primary reason anyone hires a cleaning company is to save valuable time. Bumblebee Cleaning serves the Volusia County area of Florida including Edgewater and you will find our services offer a full spectrum of affordable options to help you keep some of your valuable time for yourself. We can deep clean your home, maintain the cleanliness of your vacation rental property, clean your carpet, provide janitorial services for your business, and more. Our customers appreciate our experience, attention to detail, and customizable cleaning plans. We provide free estimates as well as 24 hour emergency flood services and mold remediation.
If you are looking for professional Edgewater interior or exterior cleaning, call us at (386) 566-7747 for carpet/tile cleaning or general cleaning, or fill out our online contact form. From indoor air quality to power washing your home, we do it all and then some!