South Daytona, Florida Flood Service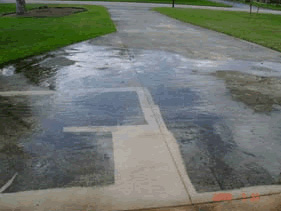 Bumblebee Cleaning is a cleaning service based in the Port Orange area that specializes in floor cleaning. Bumblebee offers all kinds of cleaning services that can keep your home looking in great shape. The most common service that Bumblebee completes is carpet cleaning. Bumblebee does both steam cleaning and dry steam cleaning and can even do small carpet repairs if necessary. They use the same techniques for upholstery cleaning. You can clean all of your furniture as well as the floors with the help of Bumblebee.
Bumblebee also cleans fine rugs if you desire. Cleaning rugs is not the same as cleaning carpet. Bumblebee will pick up your fine oriental rugs and clean them in their state of the art plant. They also offer repair services such as fringe replacement, patching, reweaving, and backing repair and replacement. Sometimes after oriental rugs have been stored in an attic or basement for some time they do not look good enough to use in your home. Bumblebee's services could make the rug look like new. Once the carpet cleaning are finished Bumblebee will deliver the rug back to your home.
If you are looking for professional South Daytona Cleaning, then please don't hesitate to call us at (386) 566-7747 for carpet/tile cleaning or general cleaning, or fill out our online contact form.