24-Hour Emergency Flood Restoration Services

Our Emergency response team concentrates on quickly removing water from your damaged areas. Our team concentrates on quickly drying and disinfecting areas flooded or damaged by water. We are available 24/7 365 days a year and pledge to be at your home within 60 minutes to help minimize water damage to walls, floors, and ceilings. The longer an area remains wet, the higher the likelihood of significant damage and increased economic burden. It is important to have a professional immediately respond and dry water-damaged areas and items within 24-48 hours to prevent mold growth. If mold is left unattended, it will affect the air quality of the indoor environment. In addition, the unseen health hazards of bacteria, disease causing fungi, mold, mildew, and asbestos can be released into the air. Other health hazards include danger from electrical shocks, slipping, and personal injury, and the possibility of sewage backflow.
Daytona Beach Flood Restoration Services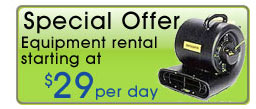 Bumblebee Cleaning will advise you on the proper steps to follow during and after the clean-up, thus helping keep your home or business as safe as possible. We use all of our training and technology to ensure that all affected areas are dried completely and that the threat of mold and pathogen growth is eliminated. Give us a call today at 386-566-7747 and speak with a courteous trained representative to discuss your project.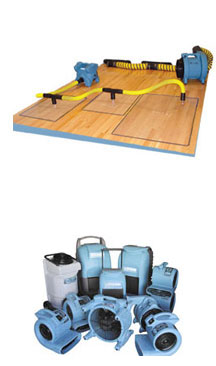 We specialize in drying all areas of your home:
Wood floors
Carpet
Kitchen and bathroom cabinetry
Walls and behind wall cavities
Ceilings
Basements
Water damage Hazards
Don't operate TV's, vacuums or other appliances while standing on wet carpet or floors, especially on wet concrete floors. Serious injury may result.
Don't use heat to dry closed building interiors; mildew and expanded moisture damage may result.
Don't leave wet fabrics in place; space them apart and dry as soon as possible.
Don't wait to call a remediation professional.