Ormond Beach Cleaning Company
Carpets, Tile, Upholstery, Pressure Washing, and more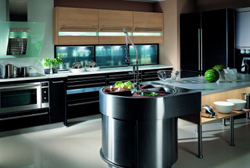 Bumblebee Cleaning, based in Ormond Beach and Port Orange, is your one stop shop for all your cleaning needs. We can deep clean your property (including foreclosures and new constructions), or schedule a regular cleaning service that fits your schedule and requirements. We know that your house is your family's domain and we want to help you to make it clean, beautiful, healthy, and inviting.
Carpet, Upholstery, and Air Duct Cleaning is Our Specialty for Pet Owners
If you have a pet, you most likely have carpet and furniture that needs extra maintenance. The hair, dirt, and odors of pets can be overwhelming at times - let us remedy the situation and you will be delighted at the results. It is possible if your air ducts are not cleaned regularly that pet debris can be built up there as well - ask us about air duct cleaning services. Air quality can be a major issue in some Florida interiors, and we can handle mold remediation too, even in an emergency so feel free to contact us any time, day or night. Floods should be attended to immediately so do not hesitate to get us on the job.
If you are looking for professional full service cleaning in Ormond Beach, we invite you to call us at (386) 566-7747 for carpets and tile floors and general cleaning inquiries, or submit this online contact form.