Green Eco-friendly Botanical Cleaning Services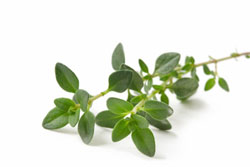 Bumblebee Cleaning can do a thorough home or commercial cleaning service using all natural, botanically based Benefect® brand cleaning products. Disinfectants do not have to be poisonous to be effective - antimicrobial cleaners can also be sustainable.
These environmentally safe cleaners are made with biodegradable thyme oil and use plant science to clean all of your interior areas without the harshness of chemicals. Green cleaning of your home or office in the Ormond Beach and Port Orange, Florida area is especially important since these areas are so close to the ocean.
Benefect® green cleaners are perfect for families or employees with chemical sensitivities or allergies, including asthma sufferers.
More reasons to consider a green cleaning service from Bumblebee using Benefect® products:
Benefect® is less toxic than even vinegar and therefore ideal for use around children, pets, and the elderly .
Benefect® is proven to kill over 99.99% of germs and does not contribute to germ resistance because it is naturally based.
Benefect® surpasses the EPA's efficacy requirements for broad spectrum hospital disinfectants.
Benefect® does not have a strong chemical odor.
Contact Bumblebee Cleaning today for a free estimate on green cleaning your home or business - Benefect® is suitable for both large and small scale cleaning projects.