Pressure Washing Services
Power washing is a task for which not many home or business owners have time to dedicate, therefore they rely upon Bumblebee Cleaning to take care of this task quickly and professionally. Many of our customers have found that we are the best choice for full service cleaning in the Ormond Beach and Port Orange areas, with both interiors and exteriors looking better than ever after we have worked on them.
Do you have orange rust stains on your house, created from well water sprinklers? Rust removal is part of our pressure washing process.
Pressure washing gives new life to your structure and should be done at least once a year, if not more often to keep your home looking bright and clean. What can we pressure clean for you?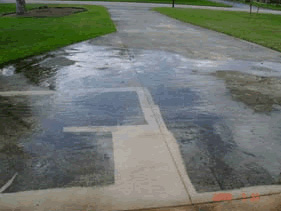 Houses
Roofs
Pool decks and lanais
Driveway, walkways, and sidewalks
Fencing
And more!
Need pressure washing? Contact Bumblebee for a competitive estimate on this service.