Palm Coast Grout and Tile Cleaning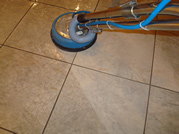 Bumblebee Cleaning LLC's stone, tile, and grout restoration services offers a wide variety of cleaning and restoration options for all of types of hard floor surfaces.
Most people only notice the condition of their tile, stone and other hard surfaces when they become visibly soiled. But by the time it's noticeable, layer upon layer of stains, bacteria, and mineral deposits will have already become deeply embedded in your floor's surface. It used to be that neglected floors, showers and countertops had to be replaced once they reached that state - but now you have a better option. With our proprietary cleaning system, Bumblebee Cleaning can restore soiled tile, concrete, natural stone, and grout to like-new brilliance in a single visit. Bumblebee Cleaning also can protect your hard surfaces by applying a wide variety of sealers and finishes.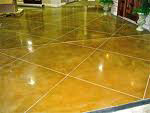 Testimonials
Delores Gaines
Homeowner, Daytona Beach
"Bumblebee Cleaning cleaned my tile and grout and restored it to its oringinal beauty. I also had Bumblebee Cleaning deep clean my sofa and loveseat. John did a fabulous job and charged me $10 less than the previous company. Very Happy!"
Elizabeth Clarke
Homeowner, Ponce Inlet
"I was very pleased with the services Bumblebee Cleaning provided for our family. We wanted to have our home cleaned and have our tile and grout deep cleaned and Bumblebee Cleaning gave us a package deal that saved us money. The best part is that all services were performed in one day and they did a terrific job."
Cloe Robertson
Homeowner, Port Orange
"Bumblebee Cleaning did a great job cleaning our carpets, tile, and grout. We also hired the company's maid service to clean our house twice a month. I highly recommend this company."